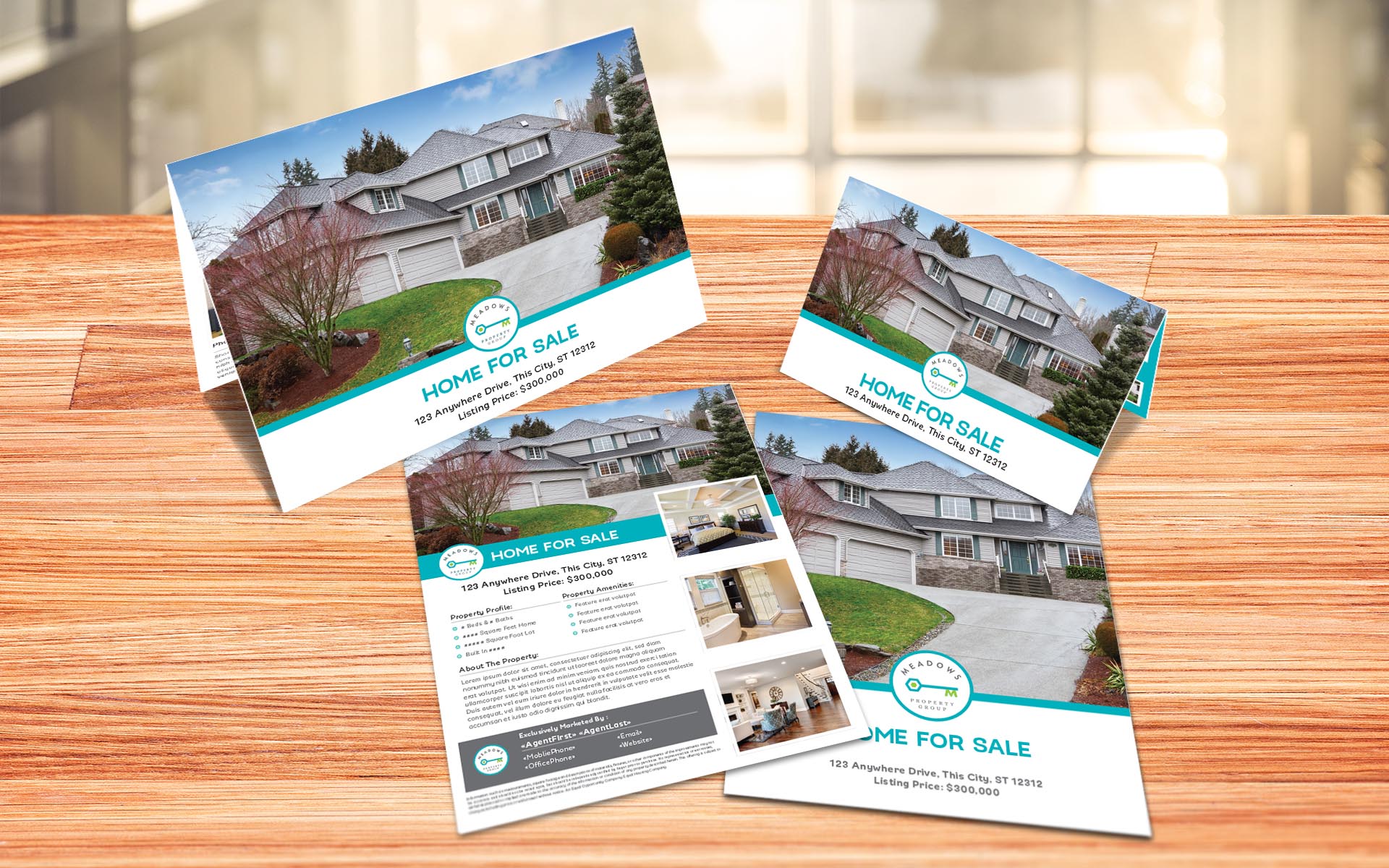 Meadows Property Group is a Real Estate Agency in Houston, Texas. The owner of the agency contacted me while she was just getting started and asked to have a number of flyer templates created.  When I asked her for brand guidelines I found out she had a logo, but nothing more.
I used this opportunity to knock out two projects at the same time. While creating the requested collateral I was able to help her define a basic brand foundation that she can use to make sure all the Meadows Property Group print and digital collateral keeps a cohesive appearance.
My Role in this Project:
Creative Concept

Design

Branding

Project

Management
Additional Team Members:
Full Page, One-Sided Flyer
This is a great tool for open houses. Designed to be a cost-effective take away providing the basic facts about a property.
Full Page, Two-Sided Flyer
A Little more space for a little more money.  When the one-sided flyer simply doesn't have the room to list all the key details about a property this format allows for greater detail.
Full Page, Two-Sided Foldover Flyer
A format for luxury homes. This flyer is designed to showcase all the unique features of any property. From the oversized hero image on the front of the agent bio section on the back, this format is designed to make the best look better.